Student Academic Links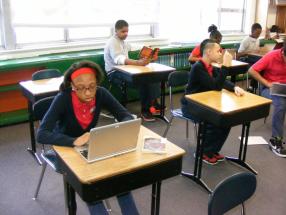 Academic Links



Spelling Links - Try these links as you practice for the WISCO Spelling Bee

Nerdstest

Spelling Test

Quiz Tree

Math and Reading
Renaissance Learning
This is a resource the school uses for students to improve their math and reading skills.

NWEA RIT to Resource
This site allows you to discover millions of free instructional resources that are aligned to the Common Core State Standard (CCSS)

MAP Practice by RIT Ranges
This site provides math and reading activities by RIT
IXL
This site provides comprehensive, standards-aligned math and language arts practice for K–12.

Map Practice by RIT Ranges 2 This site provides math and reading activities by RIT



Reading Links


NWEA Reading RIT links
This site provides interactive reading games links according to RIT

English Zone
This site provides many resources to assist with many aspects of English

Books-We Give Books
This site allows you to read books online

Spelling City
Find your weekly spelling words on this site

The Lexile
This website helps the students to choose books at their own lexile range

NewsELA
This site has many articles that students can read at their own lexile range




Math Links


Khan Academy
Khan Academy offers practice exercises, instructional videos, and a personalized learning dashboard that empower learners to study at their own pace in and outside of the classroom. We tackle math, science, computer programming, history, art history, economics, and more. Our math missions guide learners from kindergarten to calculus using state-of-the-art, adaptive technology that identifies strengths and learning gaps. We've also partnered with institutions like NASA, The Museum of Modern Art, The California Academy of Sciences, and MIT to offer specialized content.

Map to Khan
This site aligns Khan Academy to RIT

Zearn
This site helps students to in K-5 to work on and master skills for math

Xtra Math
This site helps students to improve master basic math facts

AAA Math
This site includes a comprehensive list of interactive math lessons



Other Links


Shurley English Parent Help
Shurley English is a dynamic English curriculum for grades K–8. It is known for its unique blend of grammar, skills, and writing. Shurley English is a rigorous curriculum that brings back student teacher interaction, promotes higher-order thinking skills, and provides measurable academic achievement. Shurley's most defining teaching model, the Question and Answer Flow, is highly successful because it utilizes the different learning styles of students, includes enough repetition for students to master grammar easily, and incorporates the part-to-whole philosophy. Shurley English writing teaches concrete organizational patterns for a variety of writing purposes. Shurley students produce writing that is clear, readable, and understandable. To help understand the concepts your children are being taught here at St. Philip's, the parent help booklets below are available for all grade levels.

Parent Help Booklet 1st Grade
Parent Help Booklet 2nd Grade
Parent Help Booklet 3rd Grade
Parent Help Booklet 4th Grade
Parent Help Booklet 5th Grade
Parent Help Booklet 6th Grade
Parent Help Booklet 7th Grade
Parent Help Booklet 8th Grade

Turtle Diary
A unique collection of interactive and fun educational games. Children learn important concepts that focus on specific skills that are challenging, yet age appropriate

TypingWeb
Typing Web is an online typing course for students to learn and practice their typing skill

Timetoast.com
Timetoast is a great way to share the past, or even the future...Create timelines in minutes, it's as simple as can be

Google Classroom
A Google app that offers a suite of productivity tools for the classroom

Google Drive
A site to keep all of your files safely

Sumdog
This site has many interactive and fun educational games

ABCya!
This site has many interacticve and fun educational games for K-5th grade.