In the Press!
Students in the 7th grade partnered up to share their ideas on how to curb the crime in Milwaukee. St. Philip's is proud to announce that out of 183 youth participants, 2 of our students earned the honor of winning and attending City Hall for a press conference! Great job Lanieja Barnes Hopper and Alayjha Perkins! See the links below to view news coverage of our students at City Hall.

Fox News Link- fox6now.com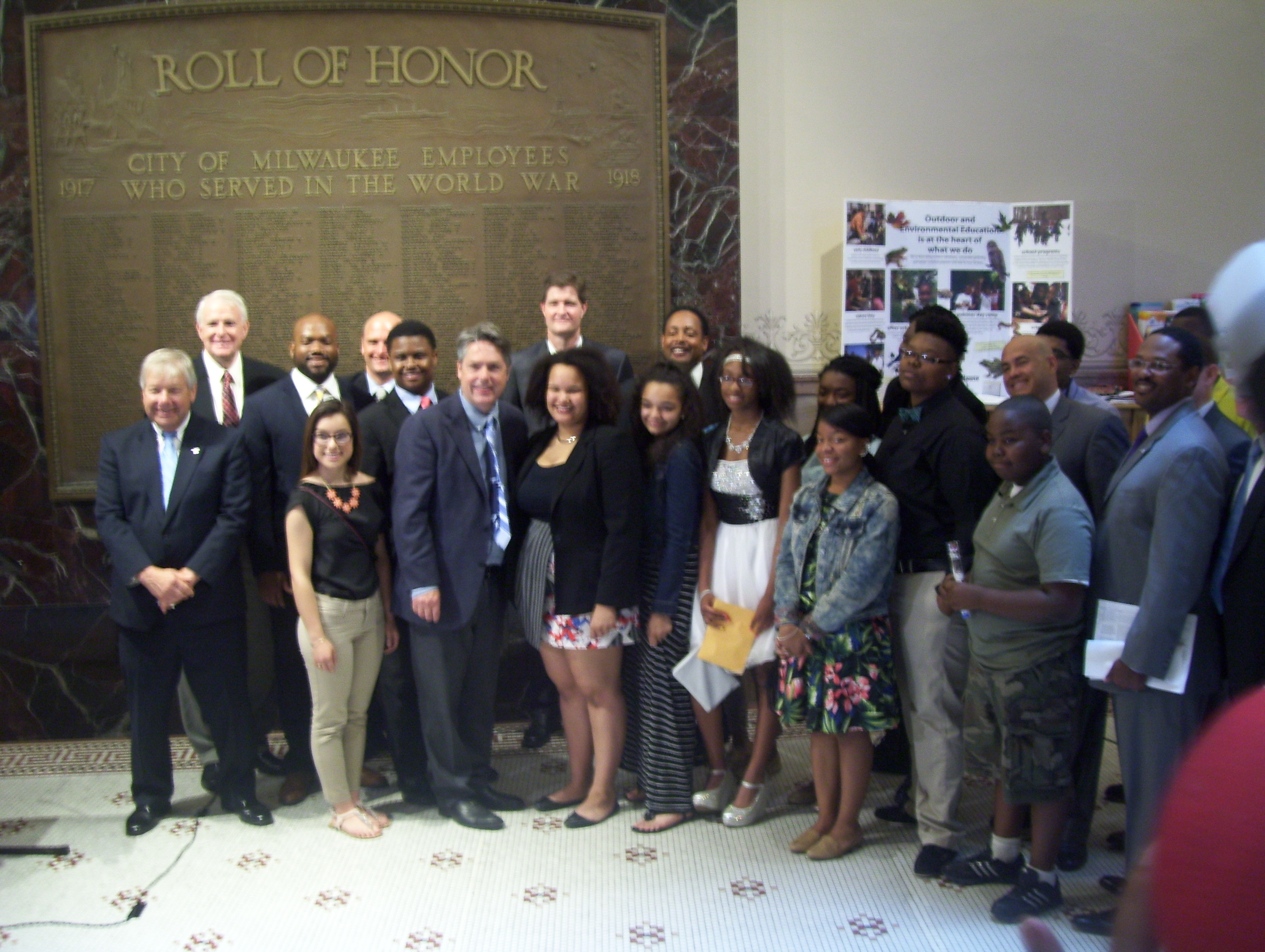 Wisn News Link - wisn.com

Journal Sentinal Article Featuring Lanieja Barnes Hopper - jsonline.com


What is the MKE Peace Project?-
View online @ MKE PEACE PROJECT on CBS NEWS
The MKE Peace Project (MPP) challenged youth in the central city to assess the causes of violence in their neighborhoods and, subsequently, to provide solutions to the problem. The MPP goal is simple: to promote youth dialogues around violence prevention. We believe that to imagine and promote peace in Milwaukee, our youth must be actively involved. By simultaneously challenging youth to provide solutions to the problems they identify, we are asking them to envision the opposite of violence around them—we are challenging them to imagine peace.
The Challenge – Organize a team of up to three people and answer all of the following:
Problem: In fewer than two sentences identify a leading cause contributing to violence in your neighborhood or school (What is causing violence in your neighborhood or school?)
Solution: In fewer than 200 words (1/2 page) provide a solution to the problem your team has identified. (What is your idea for improving your neighborhood or school?)
Impact: What impact will this solution make in your neighborhood? (For example, why is this needed in your neighborhood and how do you know it will make a difference?)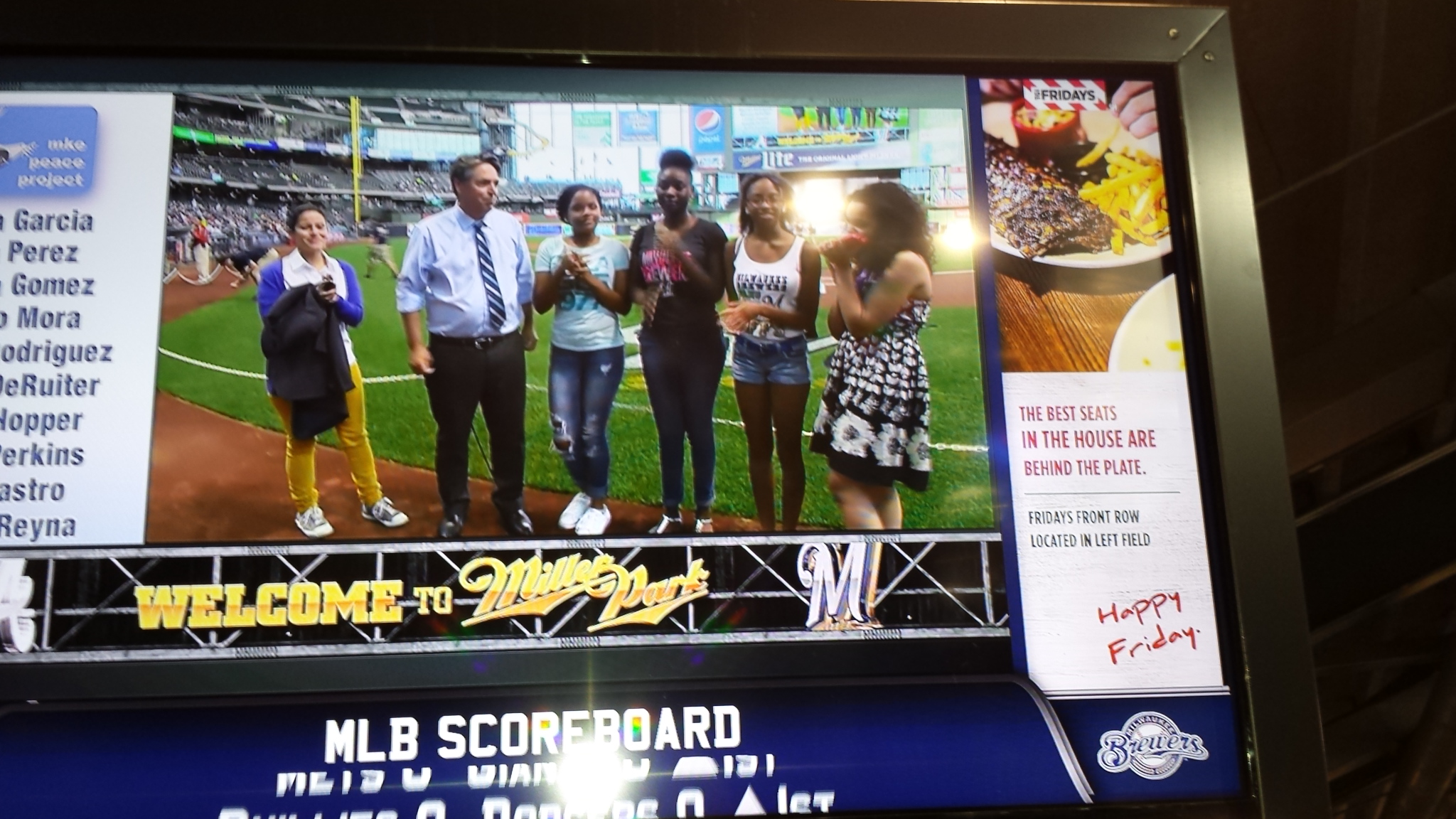 Honored at the Brewers Game.
St. Philips students are on the far right of the screen!