3rd Grade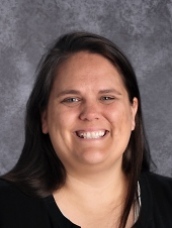 Ms. Kelly Wardell
I have been teaching for 14 years. I have had the privilege of teaching in North Hollywood, CA and Milwaukee, WI. As someone who grew up in the country it has truly been exciting learning about these two great cities.
I graduated from Martin Luther College in 2003. I absolutely love teaching. Teaching children about Jesus and all He has done for them is the best profession!
I am one of six children. My brothers and sisters are my greatest supporters! I am also spoiled with 14 nieces and nephews. My favorite things to do are anything that involves family.
I am very excited to be part of the St. Philip's Family. I look forward to getting to know everyone here and sharing our Savior's love with even more people.